Event Switzerland Demographic Change
Vitafoods Europe
Event: May 07, 2019 - May 09, 2019
Location: Geneva, Switzerland
Make an Appointment Now and Meet Us in Geneva!
Logo Vitafoods Europe | © 2018. All rights reserved. Informa Exhibitions.
Vitafoods Europe 2018 enjoyed another record-breaking year. Bringing together the entire global nutraceutical supply chain, this was the largest international Vitafoods Europe ever with 21,000+ visitors from 108 different countries and over 1,100 global exhibitors from 56. The growth created even more networking opportunities and positive business discussions.
Germany Trade & Invest will be present at the Vitafoods Europe 2019. Meet Julia Albrecht, Manager for the Demographic Change segment at Germany Trade & Invest, and learn more about business opportunities in Germany.
Venue
Palexpo | Route Francois-Peyrot 30 | CH-1218 Grand Saconnex | Switzerland

Our free-of-charge services for investors include:
Consulting on individual market entry strategy
Industry specific market data and statistics
Information on the German tax and legal framework
Information on finance and incentive options
Active support in finding the best business location in Germany
All inquiries are treated confidentially and, because we are a publicly funded agency, all investment services are entirely free of charge.
We look forward to meeting you in Geneva!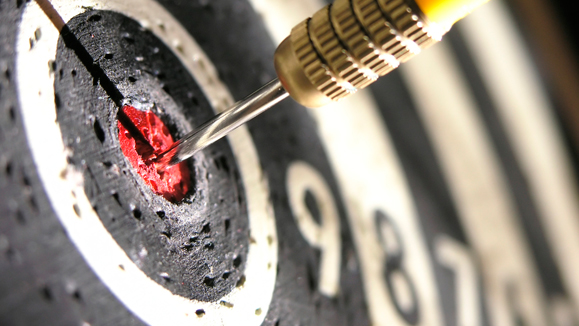 Arrow in the middle of a dartboard | © Radim Strojek
Step by step to success - have a look at our comprehensive line of services and see how we will help your business grow in Germany.