Logo Automated Vehicles Symposium 2018 | © 2018 Association for Unmanned Vehicle Systems International. All rights reserved.
Event United States of America Automotive
AVS 2018 - Automated Vehicle Symposium
Event: Jul 09, 2018 - Jul 12, 2018
Location: San Francisco, United States of America
Venue: Hilton San Francisco Union Square | 333 O'Farrell St, San Francisco, CA 94102 | USA | Booth#: 203
Make an appointment now and meet us in San Francisco!
The Automated Vehicles Symposium is the largest gathering in the world of professionals involved with making automated vehicles a reality.
Germany Trade & Invest will attend the symposium. While visiting trade shows, we look forward to the opportunity to speak with trade associations and businesses interested in current developments and opportunities in Germany.
Enterprise Solutions Series
"Update on Autonomous and Connected Drive Infrastructure in Germany"
Emilio Brahmst, Director, Chicago Office, Germany Trade and Invest
Tuesday, July 10, 2108 ǀ 3:30 PM – 4:00 PM | Room: Continental 3
This session gives symposium benefactors and exhibitors the opportunity to present on the latest technology developments, partnership opportunities and other happenings in the industry. Attendees will hear from the companies and organizations shaping the future of transportation.
Please contact our industry experts to arrange an appointment in which we:
introduce our company and its services.
examine and discuss current trends and business opportunities.
present FDI-opportunities for entering the German market.
provide you with an overview of the public funding available.
present the most recent developments and data on this market.
All inquiries are treated confidentially and, since we are a publicly funded foreign trade and inward investment agency, all investment services are available free of charge.
We look forward to meeting you in San Francisco!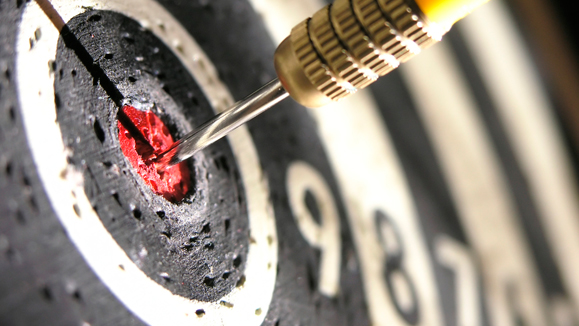 Arrow in the middle of a dartboard | © Radim Strojek
Customer Service
Step by step to success - have a look at our comprehensive line of services and see how we will help your business grow in Germany.