Event Poland Machinery & Equipment
Doing Business in Germany – Opportunities Through Innovation
Event: Sep 12, 2017
Location: Warsaw, Poland
Make an appointment now and meet us in Warsaw!
Venue
Polish Investment & Trade Agency | Bagatela 12, 00-585 Warsaw | Poland

Are you a Polish company looking to invest in Germany? Let experts help you with your endeavor.
Germany Trade & Invest, together with the Polish Investment & Trade Agency, the German-Polish Chamber of Industry and Commerce and other entities will give advice on how to establish your business in Germany, where to get investment support and how to streamline the investment process.
Apart from general information, you'll have the chance to receive a more in-depth analysis of your individual case during one-on-one sessions with our experts.
Please contact our experts to arrange an appointment in which we:
introduce our company and its services.
examine and discuss current trends and business opportunities.
present FDI-opportunities for entering the German market.
provide you with an overview of the public funding available.
present the most recent developments and data on this market.
All inquiries are treated confidentially and, since we are a publicly funded foreign trade and inward investment agency, all investment services are available free of charge.
We look forward to meeting you in Warsaw!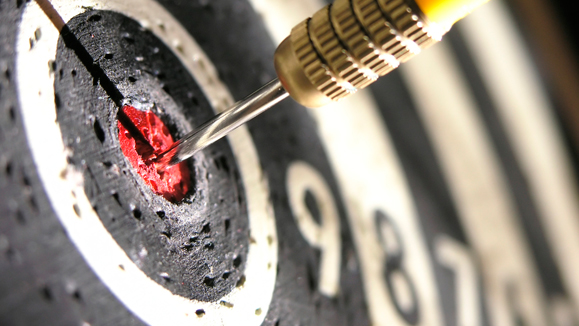 Arrow in the middle of a dartboard | © Radim Strojek
Customer Service
Step by step to success - have a look at our comprehensive line of services and see how we will help your business grow in Germany.