Event Germany Energy Efficiency
Energy Efficiency in Buildings
Event: Jul 04, 2017
Location: Stuttgart, Germany
Venue
Haus der Wirtschaft, Studio A (3rd floor) | Willi-Bleicher-Str 19 | 70174 Stuttgart
Tuesday, July 4th, 2017, 9am – 1pm
Organizers
Exportinitiative Energie (German Energy Solutions)
Baden-Württemberg International (bw-i)
German Chamber of Commerce and Industry in Japan (AHK Tokyo)
Event language
German and Japanese with simultaneous interpreting

This information and networking event will be held as part of a fact-finding trip to Germany for Japanese energy experts but is open to interested parties. GTAI's energy efficiency industry expert Robert Compton will give a presentation on developments in Germany's green building sector and the incentives to build efficiently. He will be available afterwards for individual meetings with those looking to invest in Germany. Other presentations at the event will cover research into efficient energy supply concepts, transmission heat loss, intelligent HVAC systems, and doing business in Germany.
The event is free of charge. Registration is compulsory.
Registration closes on June 26th, 2017.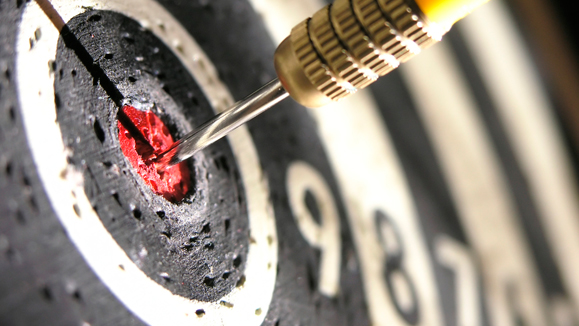 Arrow in the middle of a dartboard | © Radim Strojek
Customer Service
Step by step to success - have a look at our comprehensive line of services and see how we will help your business grow in Germany.