Event Germany BPO, Shared Services Industry
Outsourcing & Shared Service Germany Forum
Event: Jun 04, 2019 - Jun 05, 2019
Location: Berlin, Germany
Logo Outsourcing & Shared Service Germany Forum | © Deutscher Outsourcing Verband e.V. Alle Rechte vorbehalten
The Outsourcing & Shared Services Germany Forum 2019 focuses on the further development of ITO, BPO, SSC as well as RPA and AI. The program is developed in co-operation with industry experts, and focuses on the current and pressing aspects of buyers and services providers, active in our markets. Goal is to provide an unique occasion to exchange information and to support co-operations.End-user can participate free of charge. Besides Germany, Egypt and Bulgaria are country partners.
Representatives from IT, finance, procurement and general management will have the opportunity to hear about Best Practices and models for Germany and exchange with domestic and international industry representatives.
Germany Trade & Invest will be present at this conference. Meet us and learn more about the German market for business services and about business opportunities in Germany..
Venue
Quadriga Forum | Werderscher Markt 13 | 10117 Berlin | Germany
Contact Germany Trade & Invest to arrange an appointment with our industry expert Dr. Josefine Dutschmann and learn more about business opportunities in Germany.
Our free-of-charge services for investors include:
Consulting on individual market entry strategy
Industry specific market data and statistics
Information on the German tax and legal framework
Information on finance and incentive options
Active support in finding the best business location in Germany
All inquiries are treated confidentially and, since we are a publicly funded foreign trade and inward investment agency, all investment services are free of charge. We look forward to your attendance and to meeting you in Berlin!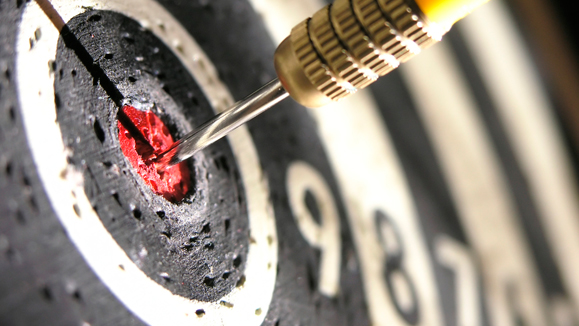 Arrow in the middle of a dartboard | © Radim Strojek
Customer Service
Step by step to success - have a look at our comprehensive line of services and see how we will help your business grow in Germany.