Event France Digital Economy
Workshop & B2B Meetings @ Futur en Seine
Germany's Smart Locations
Event: Jun 08, 2017
Location: Paris, France
We met in Paris to share our ideas of the digital future!
Logo Futur en Seine - World Digital Festival | © http://www.futur-en-seine.fr
GTAI organized its fourth annual workshop about the digitization of business and society in Germany within the scope of the digital events at the "Futur en Seine" in Paris. More than a hundred participants registered for the workshop. French and European partners of the event were Syntec Numerique, Agoranov, Axeleo, AHK Paris, Moveo, elite high schools Central / Supelec and InnoEnergy (Technology Hub / EIT).
In addition to our expert, Oliver Wilken, who presented a successful case study in the area of Smart Mobility (ITLINK by Rico Trost, Project Manager), the Federal States of Bavaria and Hamburg, and companies Flixbus, Navyatech and Yusofleet gave also presentations. Subseqently, "speed dating" between investors, GTAI and the two federal states took place to enhance networking.
With this event, the two federal states were able to present strategic topics, such as digital hubs, smart mobility, smart logistics at the right place and also had the opportunity to support specific investors.
Program | programme

10:45
Registration
11:00

Welcome remarks

Raphael Goldstein, Director France GTAI

Logo Linked In | © LinkedIn Corporation © 2013

11:05
Spot on Germany
Oliver Wilken, Senior Manager Investor Consulting GTAI

Logo Linked In | © LinkedIn Corporation © 2013

11:15
Welcome to Bavaria: Germany's leading innovation hub
Eva Apfel, Senior Manager Investor Services, Invest in Bavaria
11:25
Flixbus
Simon Sappey, Head of Marketing, Flixbus
Presentation download
11:45
Hamburg and the Digital Hub Logistics
Stefan Matz, Director International Business, HWF Hamburg
11:55
Yusofleet: German market experience
Benoit Richard, CEO
Presentation download
12:15
Navya: German market experience
Jean-Baptiste Latil d'Albertas, Business Developer
Presentation download

Our Partners
partner logos Future en Seine 2017 | © Federation of Industries: Syntec Numerique, Central/Supelec, Agorannov, Axeleo, German-French Chamber of Commerce, mov'eo - Imagine mobility, eit - InnoEnergy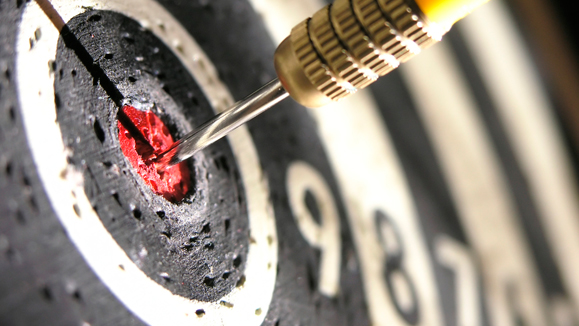 Arrow in the middle of a dartboard | © Radim Strojek
Customer Service
Step by step to success - have a look at our comprehensive line of services and see how we will help your business grow in Germany.