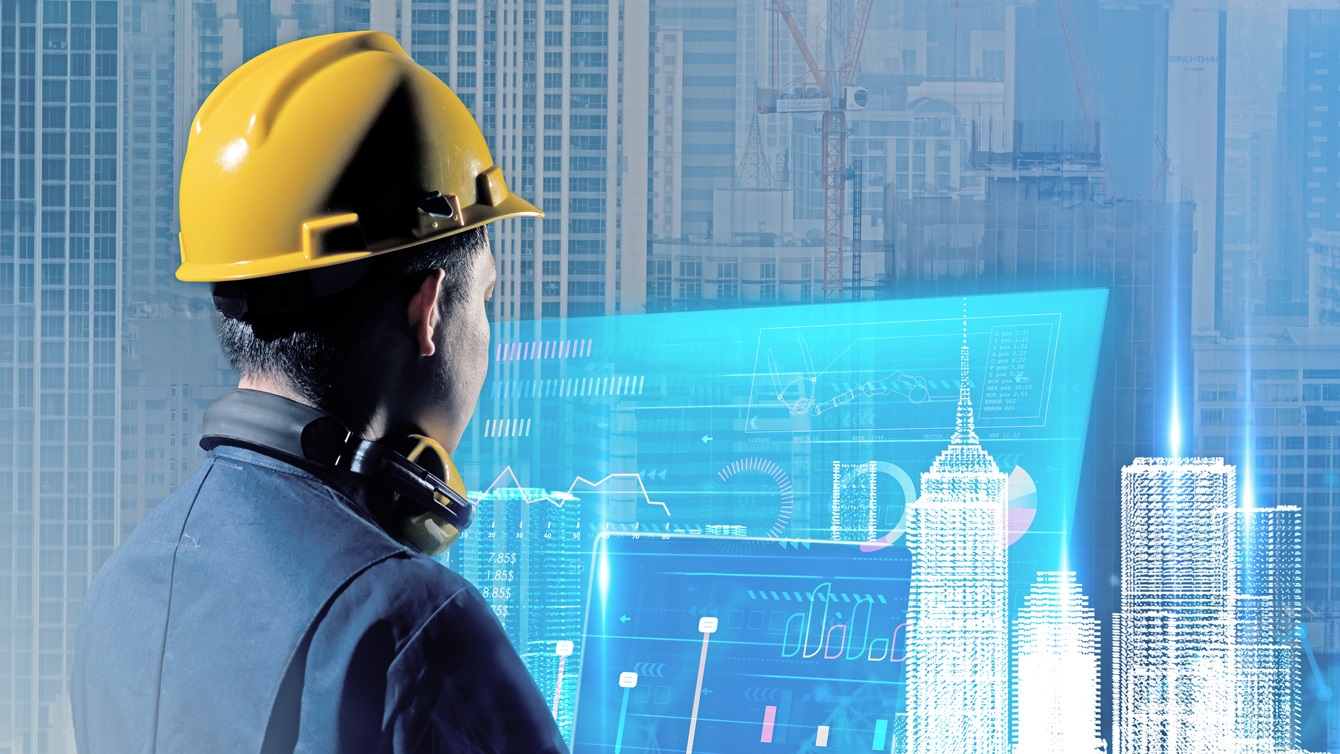 Civil Engineer, architect smart city building design AR augmented reality VR digital technology futuristic hologram | © GettyImages/Thinkhubstudio
Event Energy Efficiency
Nordic Edge Expo 2021
Event: Sep 20, 2021 - Sep 23, 2021 Location: Stavanger | Online
Meet us online at Nordic Edge Expo 2021 on 20 September at 2pm!
Logo Nordic Edge | © Nordic Edge Expo
Nordic Edge Expo & Conference is the leading Smart City event in the Nordics. The 7th ediction will be a hybrid version. GTAI is one of the official key partners and hosts a free online workshop: Smart City Germany and the energy transition.
German Smart Cities cope better and better with the increasing urban agglomeration and the new demands on housing, mobility, communication, climate neutrality or health. The German government has also called for an increase in the energy efficiency of buildings and industrial processes to reduce overall energy consumption. Digital solutions that address these challenges add value in all areas allowing new actors to participate in the German energy market.
Our industry experts look forward to discussing the developments in Germany's energy transition with you and also looking at how Nordic smart city businesses can get involved.
* What does Germany's EV infrastructure rollout look like?
* How is energy efficiency in buildings being improved?
* Is there a German approach to smart cities?
* What opportunities are there for your business?
Our free-of-charge services for investors include:
Consulting on individual market entry strategy
Industry specific market data and statistics
Information on the German tax and legal framework
Information on finance and incentive options
Active support in finding the best business location in Germany
All inquiries are treated confidentially and, because we are a publicly funded agency, all investment services are entirely free of charge.
We look forward to meeting you!
Nordic Edge - Official website
Arrow in the middle of a dartboard | © fotolia.com/Radim Strojek
Step by step to success - have a look at our comprehensive line of services and see how we will help your business grow in Germany.