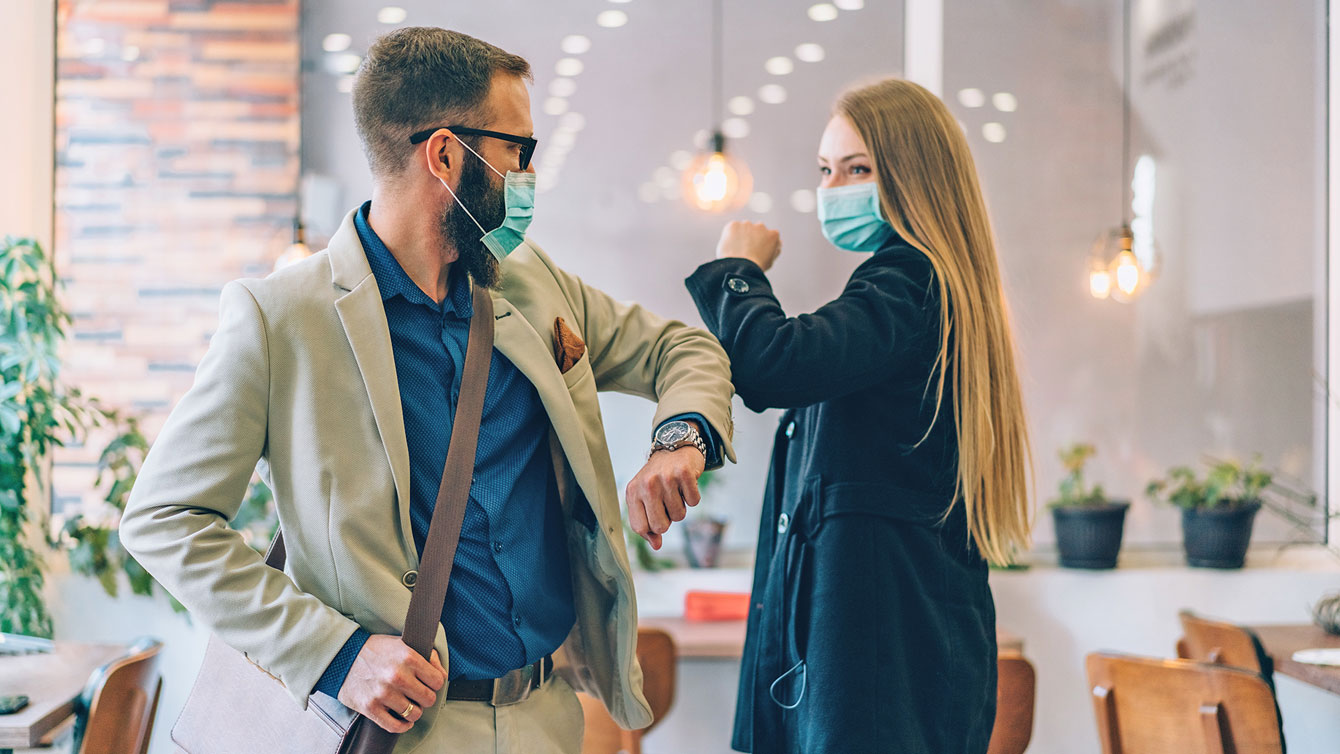 Man and woman with face mask. | © GettyImages/martin-dm
Coronavirus and Germany
Lifts on Covid-19 restrictions buoy economic outlook
Moderate levels of Covid-19 infection allowed the German government to ease most restrictions this spring. Thanks in part to that, the German economy is expected to recover throughout 2022, despite disruptions to global supply chains because of Russia's ongoing war on Ukraine and continuing restrictions as part of China's zero-Covid strategy.
Growing domestic and international demand for products and services "Made in Germany," combined with robust market, should encourage German economic resurgence.
Germany Trade & Invest is working for you – with regular information updates and answers to your questions about your business expansion to Germany. Our industry teams provide ongoing support and are happy to connect with you – in Germany and around the world.