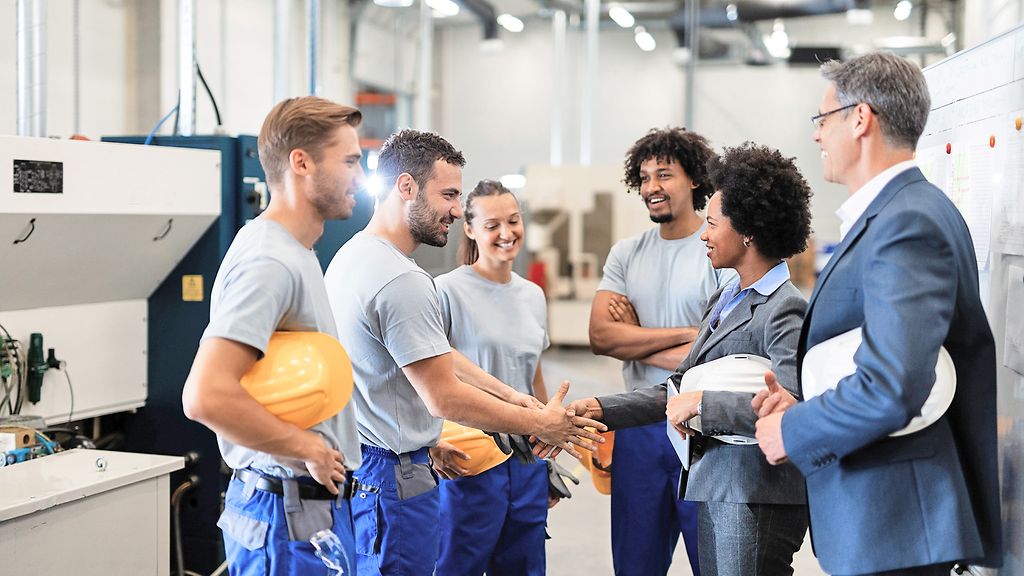 Begrüssung | © GettyImages/Drazen Zigic
Recruitment
We've Got Talents – Germany's Skilled Workforce
Germany's well-educated and skilled workforce is key to the country's high level of productivity. Its workforce includes a population of more than 43 million – making it the largest pool of skilled labor in the European Union.
Germany is undergoing fundamental structural changes with energy transition, the decarbonization of industry and climate neutrality by 2045. To be ready for this new industrial era, Germany is actively taking measures to secure a workforce fit for the future.
Germany ensures high qualification levels
The majority of the German workforce has completed an upper secondary or post-secondary education program – in addition to the high number of people that have completed a tertiary program. Around 87 percent of the German workforce have received at least an upper secondary education. 
Country attractive for international talents
Germany has opened up its labor market for skilled workers in recent years and is further implementing new regulations to attract international talents. One milestone is the new Skilled Immigration Act, an instrument to make the country ready for the future and safeguard the labor market from future labor shortages.
Read more