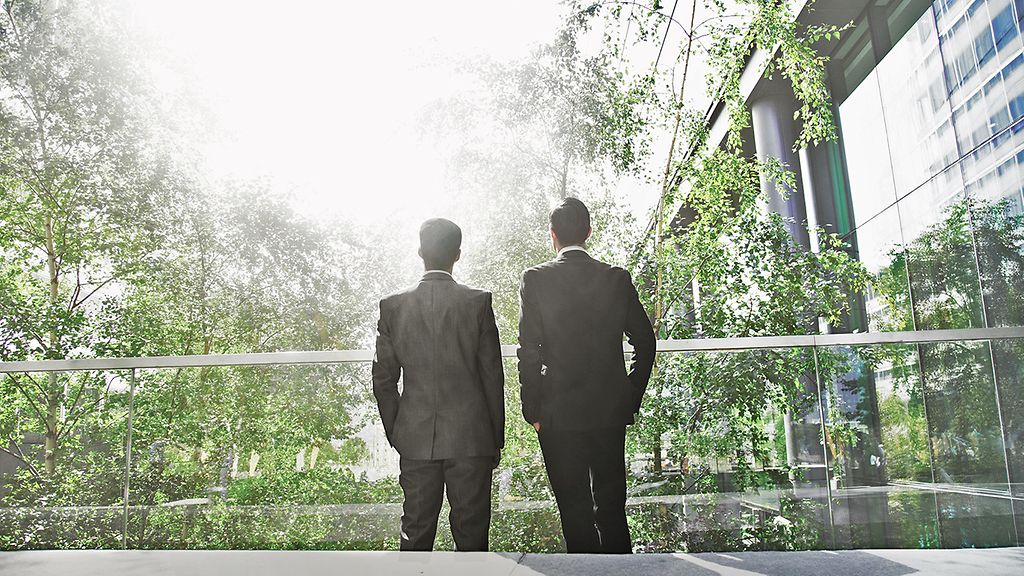 Looks like a bright future for Germany within the sustainable finance industry | © GettyImages/Ezra Bailey
Sustainable Finance
Germany is currently working on a Sustainable Finance Strategy to become a leading Sustainable Finance center.
A growing number of banks, insurance companies, funds and other financial market players already take sustainability-related factors into account when they make financial decisions. In particular, climate change and its economic effects (for example, caused by floods, storms and droughts or by the adjustments that are made to ensure a more sustainable economy) also pose new challenges for financial markets. It is in financial market participants' own financial interests to examine the kinds of risks and opportunities they face as a result.
The German government takes the view that Sustainable Finance should not only improve financial stability, but also facilitate the achievement of the United Nations' 17 Sustainable Development Goals and the climate targets set by the Paris Agreement of 2015.
To this end, the government established an advisory board – the Sustainable Finance Committee – in 2019 to advise the German government, monitor discussions at the European level, enhance the knowledge base and advance Sustainable Finance in Germany. The body will also pool existing expertise and promote dialogue between relevant market actors.