The actual incentive amount granted varies from region to region subject to economic indicators. Accordingly, the Federal Ministry for Economic Affairs and Climate Action has defined maximum possible incentive rates for all regions eligible for funding throughout Germany.
Regions with the highest incentive rates offer grants of up to 45 percent of eligible expenditures for small enterprises and grants of up to 25 percent for large enterprises in the eastern part of Germany.
Several regions within the western parts of Germany are also designated incentive regions. In some of these destricts, small enterprises can receive subsidy rates of up to 35 percent of eligible project costs.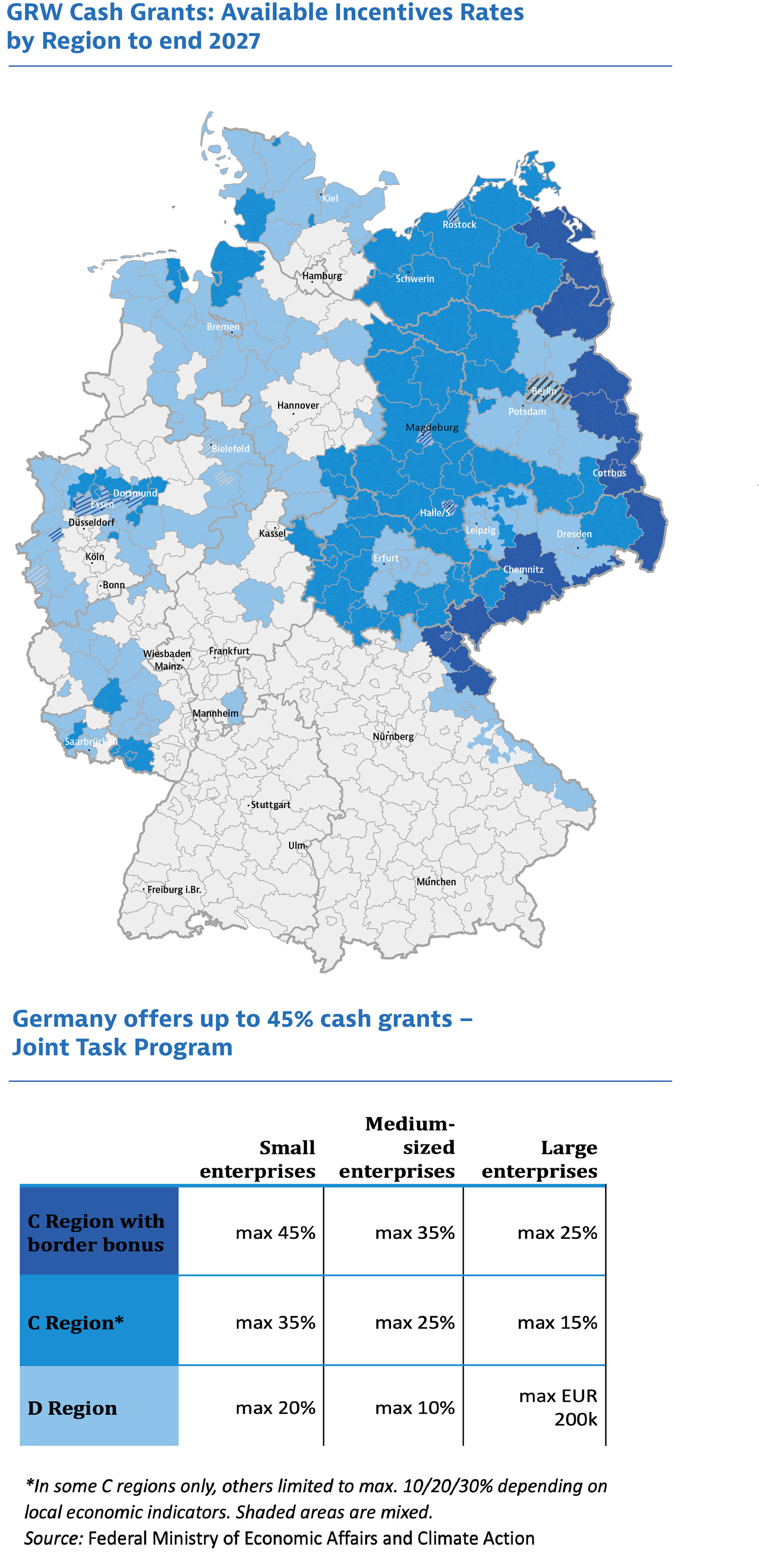 Available Incentives Rates for Cash Grants in Germany 2022-2027 | © Bundesministerium für Wirtschaft und Energie