Auto und Technik. | © GettyImages/carloscastilla
Event Germany Automotive
Webinar Review: ITS WORLD CONGRESS
Experience Future Mobility Now
Event: Oct 11, 2021 - Oct 15, 2021
Location: Hamburg, Germany
ITS WORLD CONGRESS 2021 | © GTAI
The Eastern Germany/Structural Change and Mechanical & Electronic Technologies teams attended the ITS WORLD CONGRESS event with their own booth.  This year's congress took place as a physical event according to 2G conditions in Hamburg (October 11-15).  At this year's annual meeting of experts, the focus was once again on new mobility and the digitalization of transportation.

GTAI's industry experts were on hand at the GTAI booth to provide potential international investors with information about trends in smart mobility in Germany.
ITS WORLD CONGRESS | © GTAI
Innovative developments in the new federal states were the focus of the marketing of the business location. The Chemnitz Automated Driving Alliance (CADA) attended as a strategic partner of the Eastern Germany/Structural Change division. As a unique network in the field of automated driving in Germany, the CADA is an excellent example of the innovative strength in the new federal states. A total of over 13,000 visitors attended the trade fair – with 198 exhibitors – during the five days of the event. Germany Trade & Invest was able to welcome high-ranking delegations at its own booth and the experts in attendance held numerous consultations with potential international investors.
Saale-Elster Talbrücke | Saale-Elster Viaduct in Germany | © Luca Abbiento
Take advantage of Germany's regions of structural change and learn about areas of untapped potential where you can expand and grow your business sustainably.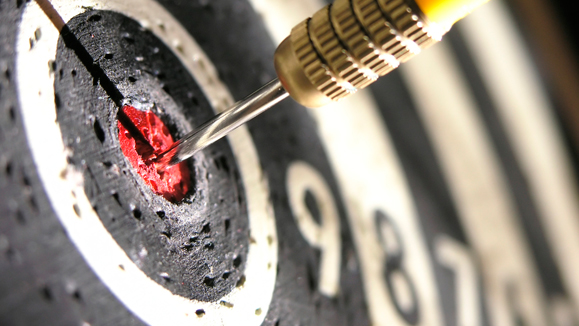 Arrow in the middle of a dartboard | © Radim Strojek
Step by step to success - have a look at our comprehensive line of services and see how we will help your business grow in Germany.