Event Medical Technologies
Webinar Review: 2021 Sino-German Health Industry Weeks Roundup
Trends and Opportunities for Success in the Medical Technology Markets of Germany and China
Event: Mar 18, 2021
Location: Online | Digital
This online event focused on trends in the German medical technology market and the op-portunities it provides for companies from China. Bilateral success stories of Chinese compa-nies active in Germany were highlighted and invitations for collaboration between medtech manufacturers and innovators from both China and Germany were presented. Key learnings from previous Sino-German Healthcare initiatives carried out by Health Made in Germany and InnoHealth China were also shared. 
The event was organized by the Sino-German Medical Technology Working Group initiated by CIPA (China International Investment Promotion Agency), GTAI (Germany Trade & Invest) and the German cluster networks Life Science Nord, Medways, and European Medical Valley.
Agenda                                    

9:30 – 9:40 am

(CET Berlin)           

Introduction and welcoming address by CIPA and GTAI

Mr. Dennis Wilkens I Director Beijing China I GTAI
Mr. Yaojun Xu  I Director  I China International Investment Promotion Agency (Germany)

9:40 - 9:55 am

Presentations: Medical Technology Industry Location Germany – Opportunities for companies from China

Mr. Dennis Wilkens I Director Beijing China I GTAI
Mr. Gabriel Flemming I Senior Manager Healthcare I GTAI
Presentation

9:55 – 10:15 am

Success Stories: Chinese Companies Who Have Invested in Germany

Mr. Sun Yipeng | Director | Infervision Europe Division
Presentation
Ms. Lisa Vothknecht I Consultant I Invest in Mecklenburg-Vorpommern GmbH
Presentation
Mr. Gary Wei I CEO I Biolight Healthcare GmbH/Laage
Presentation

10:15 – 11:00 am

Invitation to Partnering Opportunities for Chinese Companies presented by three selected German medtech clusters and company members

Ms. Sarah Niemann I Manager International Affairs I Life Science Nor
Presentation
Mr. Christine König I Managing Director I SurgMark
Presentation 
Mr. Gidon Gerrits | Manager International Affairs | Medways
Presentation
Mr. Oliver Grunert I Head of Development, Production, Regulatory and Quality I mibeTex
Mr. Benjamin Stöcklein I Head of International Services I European Medical Valley
Mr. Jonas Höfer I Business Developememt Manager I Corscienc
Presentation

11:00 – 11:10 am

Opportunities for German Medtech Companies in China: Hitech Park Taica

Ms. Jingyu Sun I Deputy Minister Investment Promotion Bureau I Taicang High-Tech Industrial Development Zone

11:10 – 11:30 am

Preparing companies in Germany and China for trade cooperations

Success Stories in Sino-German innovation Partnering

Ms. Rebekka Freitag-Li I InnoHealth China I Research in Germany

Summary and Next Steps of Sino-German Medical Technology Working Group

Mr. André Meyer I Head of Industry Cooperation I CIPA Germany
Mr. Dennis Wilkens I Director Beijing China I GTAI
Our Partners

Partnerlogos Sino German Health Industry Weeks Roundup | © Federal Ministry of Education and Research, Fraunhofer,Research in Germany, Medical Valley, SurgMark., CIPA, Life Science Nord, med ways, mibeTec, MITTELSTAND GLOBAL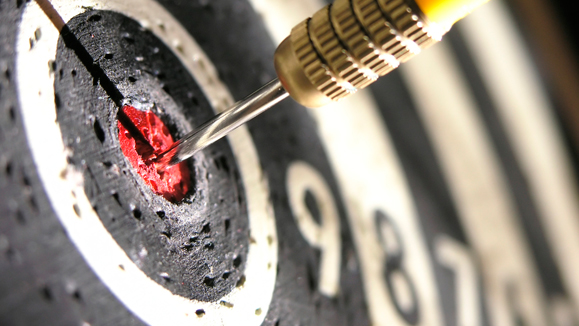 Arrow in the middle of a dartboard | © Radim Strojek
Step by step to success - have a look at our comprehensive line of services and see how we will help your business grow in Germany.