Business Opportunities in Germany
WORLD CLASS AVIATION R&D LANDSCAPE
Companies active in the German aerospace industry invest heavily in research and development, with the industry recording one of the country's highest R&D spending levels relative to overall turnover. EUR 4 billion were set aside for R&D purposes in 2017 - equivalent to an R&D quota of ten percent. Strong industry investment levels are enabled and accompanied by the presence of an excellent public R&D landscape with dedicated government R&D support for aeronautics and space.
The German Aerospace Center (DLR), Germany's central aerospace research body, employs approximately eight thousand people at 39 institutes across 20 locations. A number of institutes belonging to the renowned Fraunhofer-Gesellschaft, Max Planck Society and Leibniz Association also conduct aerospace-related research activities.
POWERFUL MANUFACTURING BASE
Germany hosts leading players from all business segments – from equipment manufacturers, material and component suppliers to engine producers and whole system integrators. The high concentration of aerospace-related manufacturing and assembly - as well as R&D, design, recycling and supply - facilities enables companies to successfully partner across the whole value chain. This environment offers numerous business opportunities across multiple technology segments for international investors.
Particular location strengths are seen, for example, in the aircraft interior and aerospace energy-efficiency (including lightweight construction and new material development) segments. Industry stakeholders are organized in multiple regional aerospace clusters such as bavAIRia e. V., HAMBURG AVIATION e.V. and Hessen Aviation.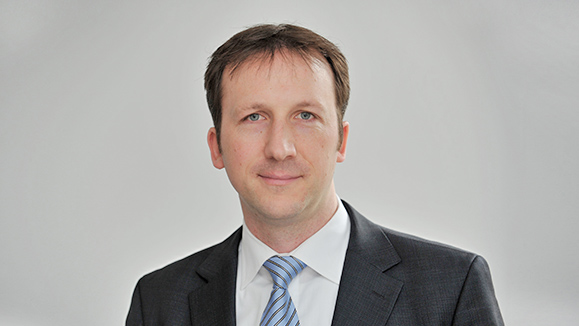 Oliver Seiler | © GTAI
"International firms in Germany benefit from the country's central role in the increasingly integrated European aerospace industry."
Oliver Seiler, Director Mechanical & Electronic Technologies, Germany Trade & Invest


PUBLIC INCENTIVES AND R&D SUPPORT

Germany offers numerous incentives for all investors – regardless of country of provenance. There is a large selection of programs designed to support a wide variety of business activities at different stages of the investment process. These range from cash incentives for the reimbursement of direct investment costs to support for research and development and labor incentives.
Thanks to its strong innovation dynamic, the aerospace industry is part of Germany's High-Tech-Strategy which is complemented by other government R&D support programs. Subject to the technology readiness level (TRL), the federal government makes two R&D support programs which provide public payments – either as loans or in the form of non-refundable cash grants – available.
STABLE INVESTMENT ENVIRONMENT
Social, economic and political stability provide a solid base for business activities of international investors. The country's judiciary and civil services are highly professional and belong to the most reliable in the world. Contractual agreements are secure and intellectual property is strictly protected. Also first-class and dense airport, road, rail and waterway networks substantiate the country's economic power within Europe and make it one of the continent's leading recipients of foreign direct investments – also in the aerospace business.

Logo Web Industries, Inc. | © Web Industries, Inc.

"We have found Germany to be an excellent place to recruit skilled labor, and we are pleased to be in one of the centers of the world composites industry."

Josh Chernin | Director of European Operations | Web Industries, Inc.

You can find this fragment in the following contexts: