Markets Germany 3/22 - DIVERSIFYING DEUTSCHLAND
Disruption in a variety of areas is leading Germany to seek new solutions and new partners.
Oct 01, 2022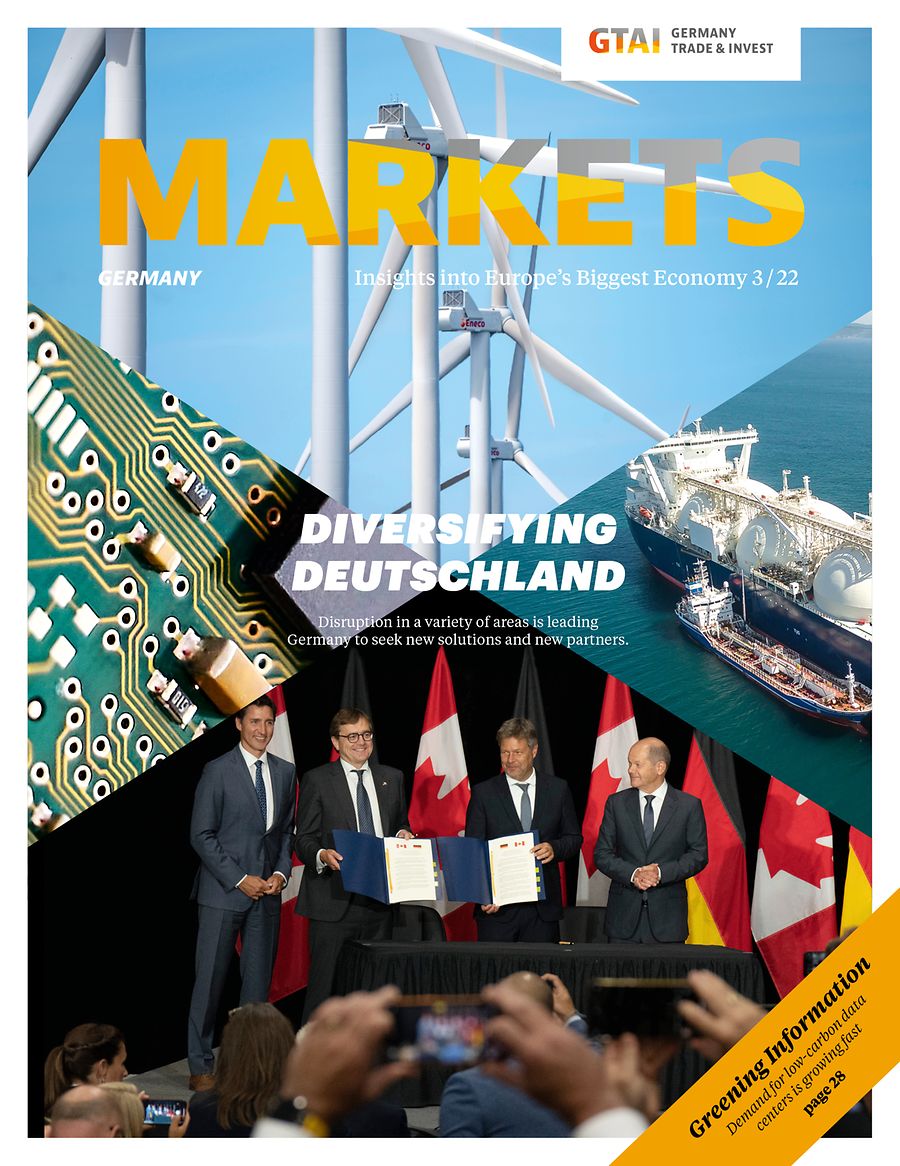 Cover Markets Germany 3/22 | © GTAI/KammanRossi
This issue of Markets Germany is very much about eggs and baskets, and why you shouldn't put all of the former into one of the latter. That's the lesson of the past two years for Germany and many other places around the world – from the corona shock to supply chain bottlenecks to the turmoil caused by Russia's war on Ukraine.
Rule number one for private investors is that portfolios should be diverse, and diversifying supply and value chains is the watchword in Germany in late 2022. This is happening for energy, raw materials and essential components like microchips. So does that mean Europe's largest economy is turning away from globalization? Not at all.
Firstly, if anything, Germany's drive to diversify is making it more global, as politicians and businesspeople look for new partners around the globe. As we write these words, Germany's chancellor and economics minister are visiting Canada. Their mission? To deepen trade and business relations with that vast nation, which is a trusted friend and ally and possesses huge supplies of raw materials.
Secondly, even when production is "reshored" – or when it is moved to Germany, as is increasingly the case with semiconductors and batteries – the country doesn't exist in a hermetically sealed national bubble. International companies like Intel and Northvolt think that this is a great time to expand to and within Germany, and the same opportunities exist for SMEs from almost anywhere in the world. In that spirit, as you peruse these pages I hope you will find some ideas that will help you diversify your business.
Subscription
This publication can also be ordered as a printed issue subscription.