Markets Germany 3/23 - ALL EYES ON GERMAN HEALTHCARE
Structural changes are creating new opportunities in Europe's largest market.
Oct 01, 2023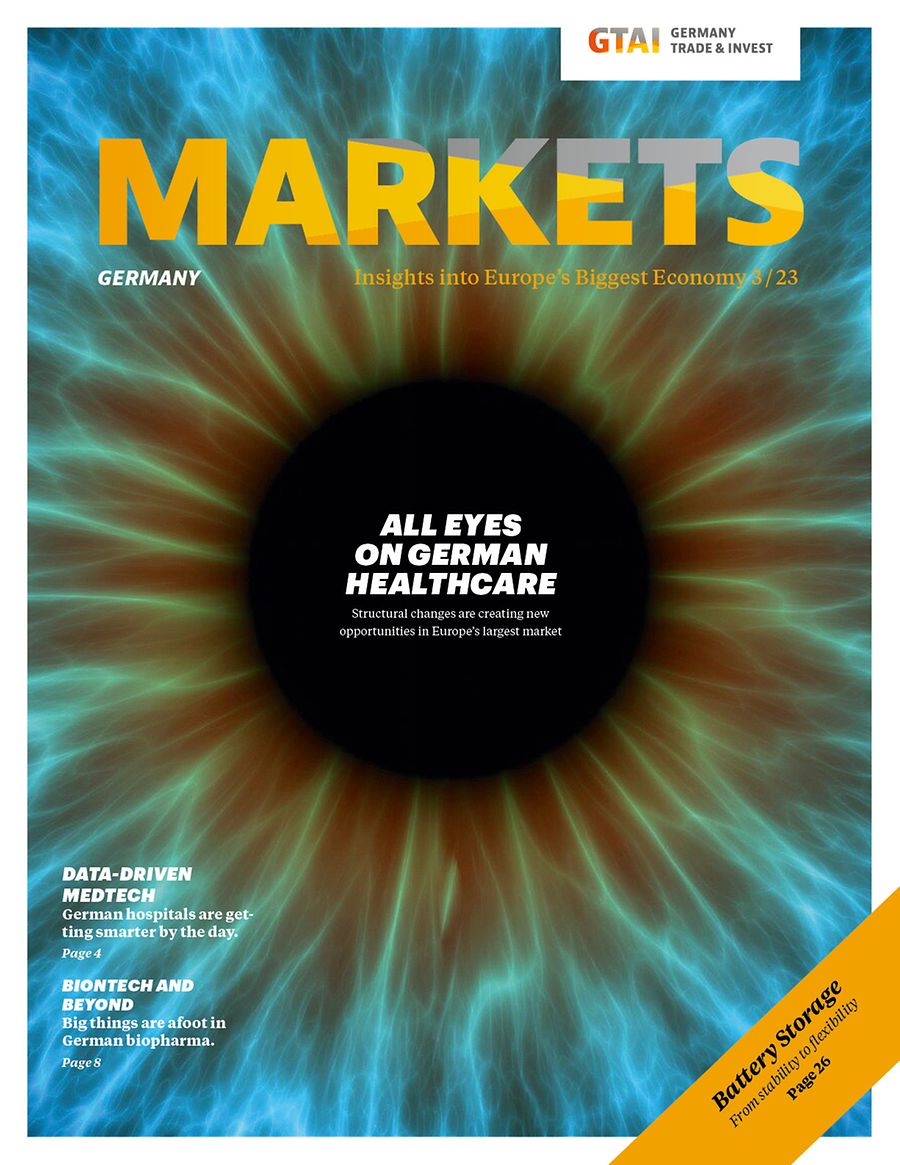 Cover Markets Germany 3/23 | © GTAI/KammanRossi
Germany is rightly proud of the role the country played in combatting the global coronavirus pandemic - and particularly of the contribution made by the biopharma company BioNTech. Germany has a long history of pharmaceutical excellence, but what comes next? In this issue, we take an in-depth look at the latest trends in biopharma, including potential treatments for everything from dengue fever to cancer.
Of course medicines are just one aspect of the sprawling health industry both in Germany and beyond its borders, so we broaden our focus to examine the effects of demographic changes in Europe's largest economy. People are living longer lives, which is naturally good news, but it also means that their needs and desires are changing - and creating new markets. There will be a greater demand for doctors and healthcare facilities in the future. One key to coping with this phenomenon is better use of data, something we explore in our first feature on medical technology.
Today's seniors are more active and affluent than previous generations of older people. New markets are emerging in various areas, for example, in senior-friendly vacations and forms of mobility. Germany's over-60s are busy reinventing retirement, it seems.
Subscription
This publication can also be ordered as a printed issue subscription.