Event Medical Technologies
Review: MEDICA 2021
Event: Nov 15, 2021 - Nov 18, 2021
Location: Live & Online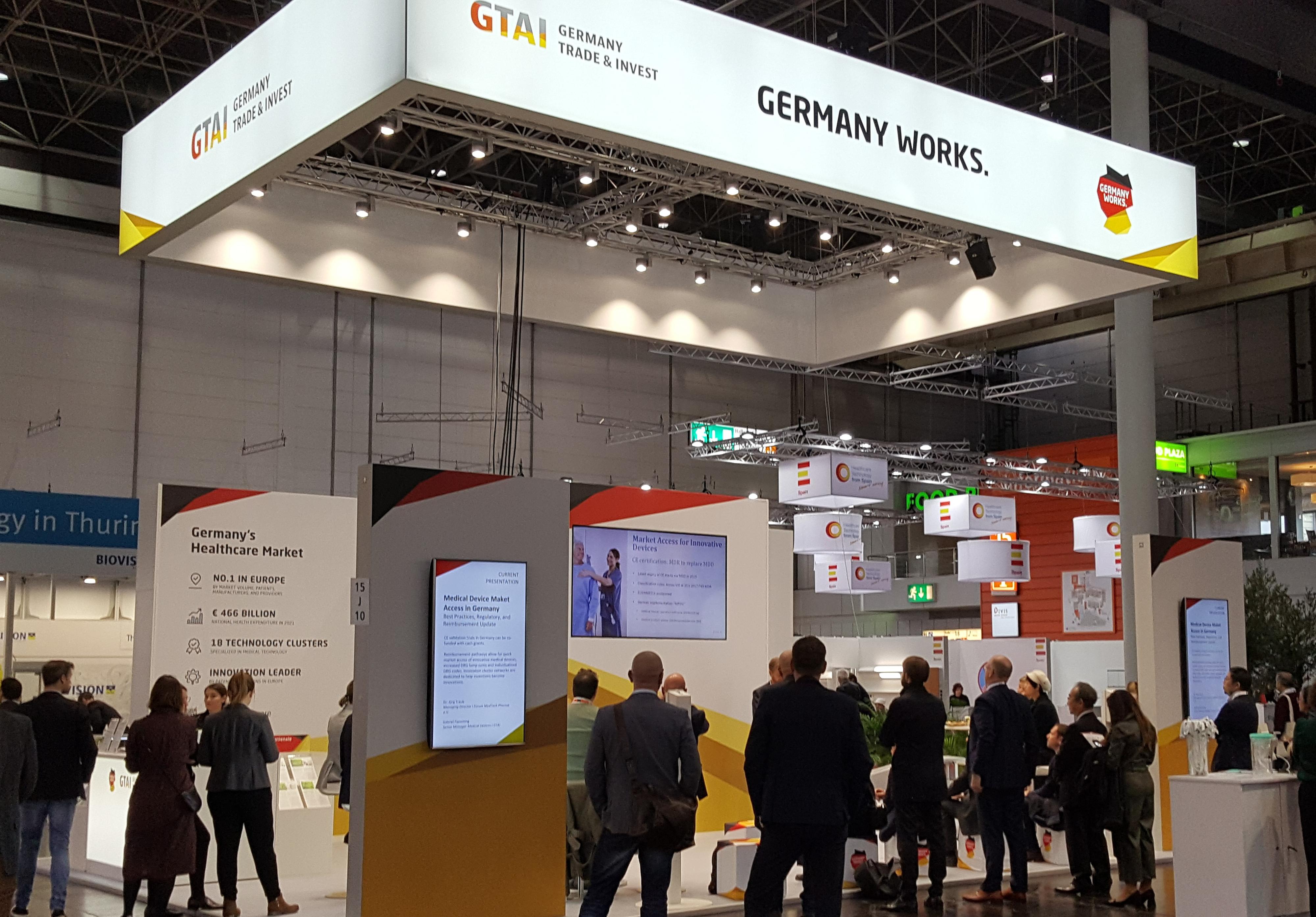 Standbild Medica 2021 | © GTAI
Market Presentations
Germany: Europe's No. 1 Healthcare Market - How Does it Work?
Watch our recorded web sessions and expect invaluable market information, updates and answers to your questions about the coronavirus crisis and Germany as well as the potential effects for your project in Germany.
Reach out to our healthcare experts
Do you have questions related to establishing operations in Germany? Get in touch.
They will be happy to provide a comprehensive first consultation on all questions.