Event Spain Energy
Review: Smart City Expo World Congress
Event: Nov 16, 2021 - Nov 18, 2021
Location: Barcelona, Spain
SCEWC21: Good Connections, Great Success!
Under the motto "The secret of Germany's smart cities? Good connections!" GTAI took part in the 2021 Smart City Expo World Congress in Barcelona. It was a huge live comeback for SCEWC, which entered its tenth year, and a novelty for GTAI, which participated for the first time.
With more than 14,000 participants from 120 countries, 50 exhibitors and 350 speakers, SCWEC21 was an unqualified success.
GTAI's presence was also extremely well received. For three days, under the banner and brand Germany Works, the central GTAI space hosted a near constant program of talks, discussions and presentations. It was a forum for seven of Germany's regional states (Baden-Württemberg, Bavaria, Berlin, Brandenburg, Hesse, North Rhine-Westphalia and Saxony) to showcase themselves individually and as part of the outstanding business location that is Germany.
"Germany Trade & Invest was very pleased with the fantastic cooperation we had with the regional states under the Germany Works. brand at SCWEC 2021. From our point of view, this new format completely paid off. Our stand was well attended throughout the three-day congress. Germany, the regional states and a number of German cities were able to present themselves in a compelling and convincing light. It was success all round, and we're already planning for next year!"
Robert Compton, Project manager - Energy Efficiency & Smart Cities at GTAI
See you at SCEWC22!
Find out more about this event: Smart City Expo World Congress - Official Website
Our Partners
Smart City Expo World Congress - Our Partners | © GTAI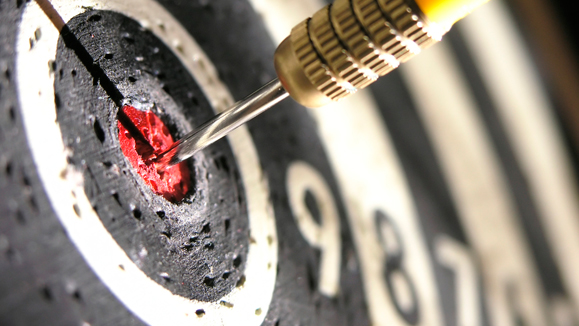 Arrow in the middle of a dartboard | © Radim Strojek
Step by step to success - have a look at our comprehensive line of services and see how we will help your business grow in Germany.